Repairing your Glazed Window with HB42
In 5 easy steps…

The inside bottom rail of a single glazed window always forms a dirty line against the glass, typically caused by condensation running down the window and, over time, small particles of dirt are washed off. These form in the narrow strip of painted putty that the glass was bedded on.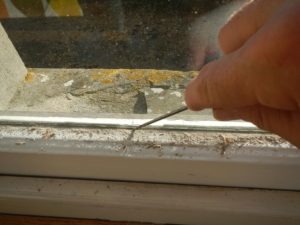 Step 1: Scrape away the top of the old putty to form about a 2mm recess. (I used a narrow flat bladed screwdriver)
Step 2: Remove the dust and use HB42 Solvent Cleaner to remove any excess dirt to prepare the surrounding surface for painting.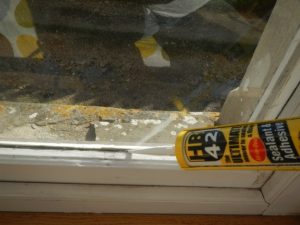 Step 3: Apply a thin bead of HB42 Sealant and Adhesive. I prefer to use a pushing rather than pulling action as I run it into the recess as this ensures it is pushed in and reduces waste and clear up.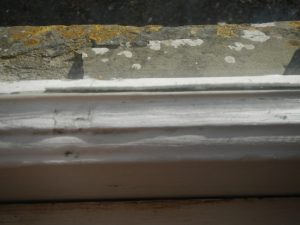 Step 4: Smooth off the HB42 Sealant and Adhesive with a finger smeared with washing-up liquid – this works much better than water or spit. It's now ready for painting…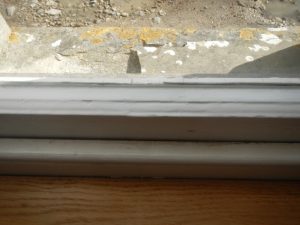 Step 5: Rail is undercoated, ready for final sanding and painting as required. It was really easy to cut-in close to the glass with my paint brush now the narrow strip is nice and smooth.
Why HB42?
The ability of the HB42 Sealant and Adhesive to bond to the wood and glass will ensure it stays firmly in place as a seal to future condensation
Can over-paint making decorating easy
Find your nearest stockist 
HB42 is a registered Trade Mark. A Premium Range of 'Professional Trade' Products. Privately owned and distributed by Hilton Banks Limited with central offices and warehousing in Middlesex, UK.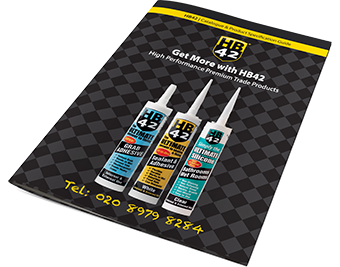 Sign-up
for the latest HB42 Offers, News & Trade Show Info

HB42 is an Approved
BMF Member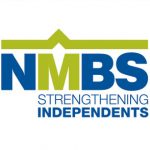 HB42 is an Approved
NMBS Member