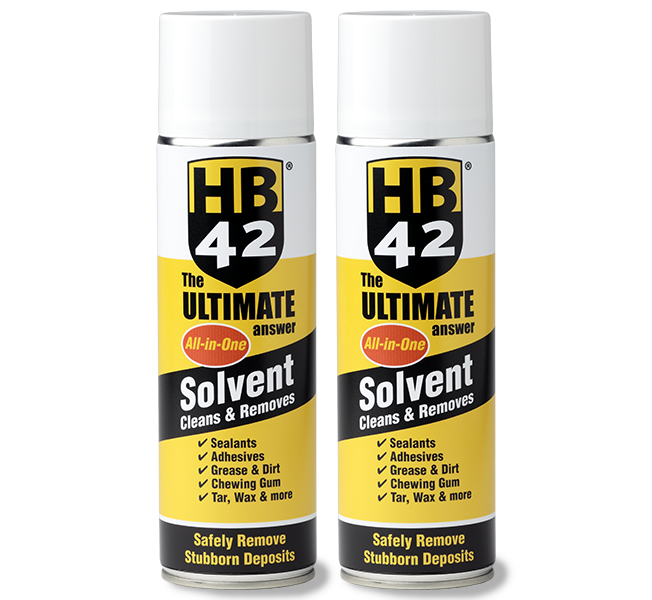 HB42 Ultimate Solvent
HB42 Solvent 'All-In-One'…Cleans & Removes
HB42 Solvent 'All-In-One'…Cleans & RemovesHB42 Solvent 'the ultimate answer' to safely removing sealants and adhesives and other stubborn deposits. HB42 Solvent is fast acting on dirt, chewing gum, tar, wax, adhesive labels and even 'splashes of cement'. The ideal partner to the HB42 Sealant Range, use for professional preparation work, ensuring the maximum adhesion and long term performance.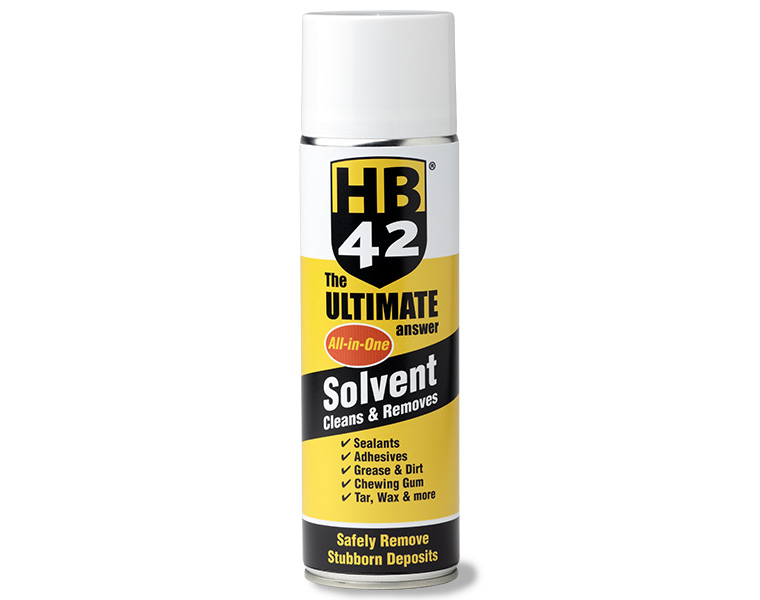 Removes sealants and adhesives safely
Removes wax, ink, tar, printing ink, splashes of cement, adhesive labels, chewing gum and a multitude of stubborn deposits
Evaporates leaving no oily residue
Non-agressive, safe to use on virtually all materials
Fast acting, eliminating a lot of elbow grease
Use before applying HB42 Sealants
…the ideal partner to the HB42 Sealant Range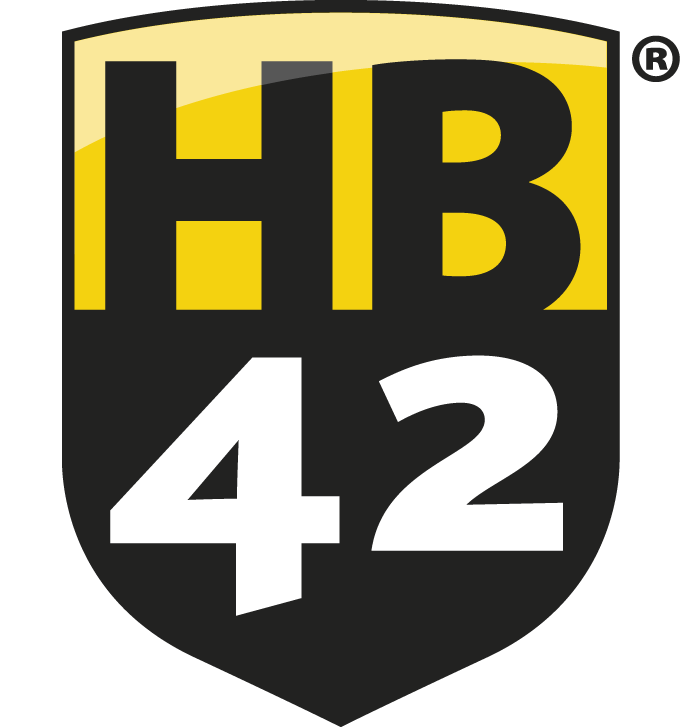 Get More With HB42
Premium Trade Products

Find your nearest stockist 
HB42 is a regeistered Trade Mark. A Premium Range of 'Professional Trade' Products. Privately owned and distributed by Hilton Banks Limited with central offices and warehousing in Middlesex UK.