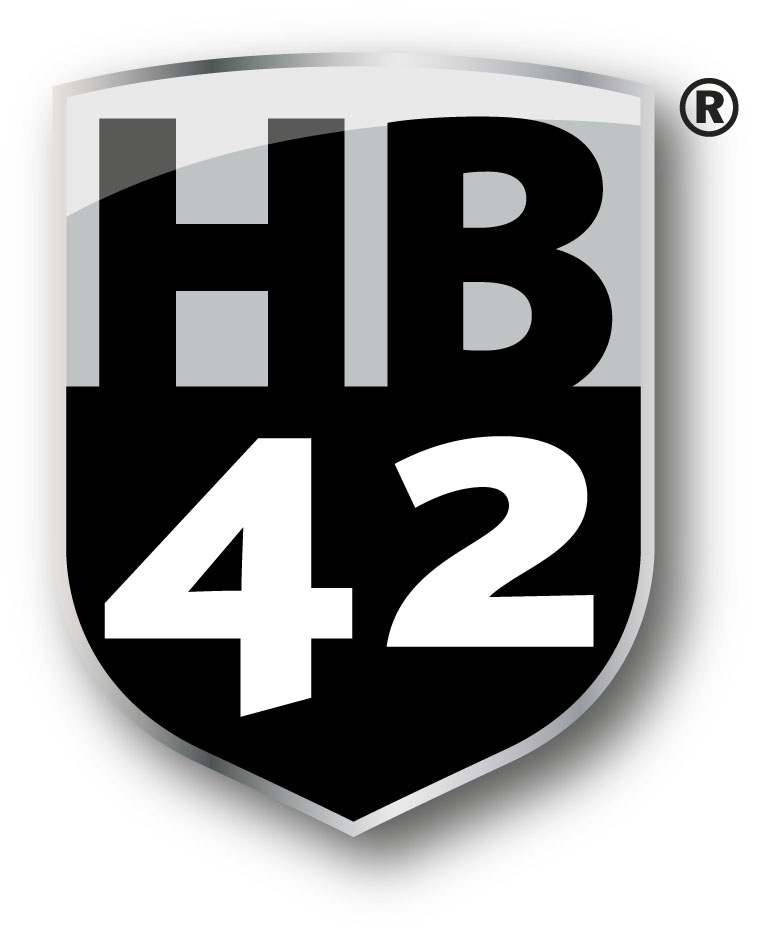 Trade Strength Adhesives, Sealants, Solvent & Fillers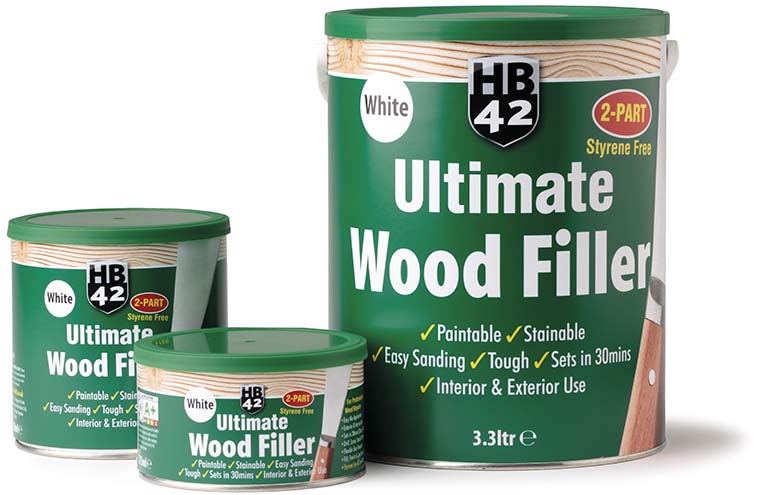 HB42 Ultimate Wood Filler
HB42 White Wood Filler is a 2-part, styrene free, professional grade wood filler. For tough, long-lasting repair on all woods inside and out.
HB42 'All-in-One' Sealant & Adhesive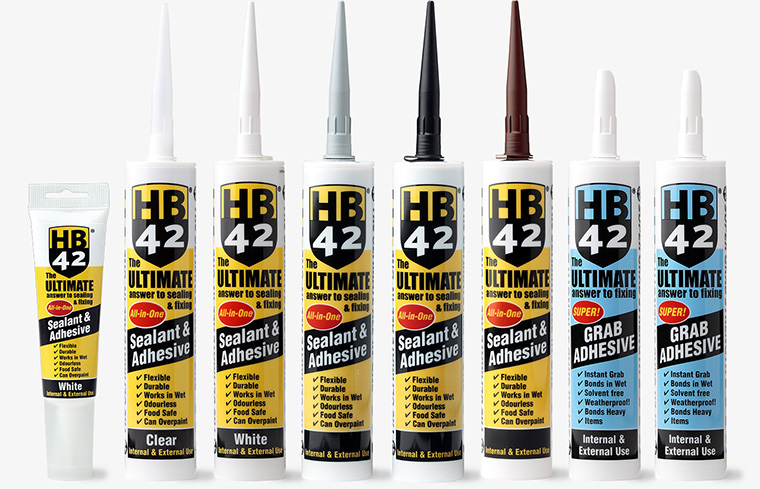 The HB42 'All-in-One' Sealant & Adhesive – based on advanced hybrid polymer technology. HB42 seals, sticks and fills delivering outstanding adhesion and strength. HB42 can be used inside and outdoors, from sealing bathrooms to guttering; bonding in the wet and even under water!

Advanced Technology • Skins in 10mins • Low VOCs • Antifungal • Use in Wet & Dry • Over Paint
HB42 Ultimate Silicone
HB42 Ultimate Silicone 310ml cartridge is a professional grade, high gloss silicone ideal for bathrooms and wet rooms. Easy to apply and smooth, it creates a long-lasting flexible seal that is waterproof, weatherproof and importantly mould-resistant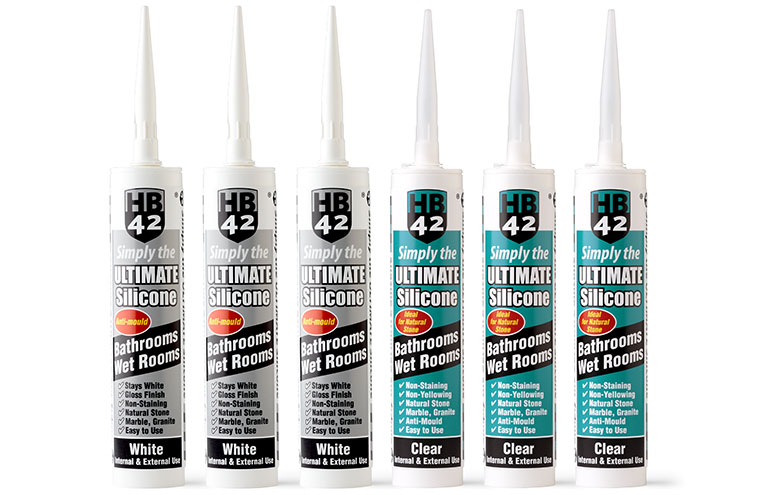 "…great product which can offer the same qualities as other sealant & adhesives, at a very competitive price"
C Maley, Ferguson Timber Merchants W12 | HB42 Sealant & ADHESIVE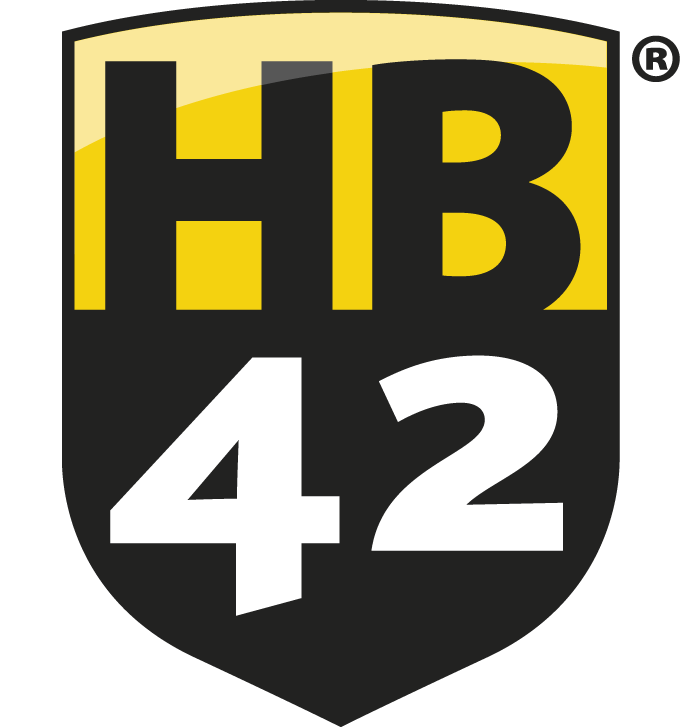 Get More With HB42
Premium Trade Products. Trade Strength. Manufactured to the Highest Quality
HB42 Ultimate Bond
Super Strength Mitre bond activator, will create an instant bond on many substrates including MDF, Acrylic, PBV, Timber, Steel, Rubber, Leather, Ceramics and Aluminium. A perfect Mitre every time – the ultimate bonding kit!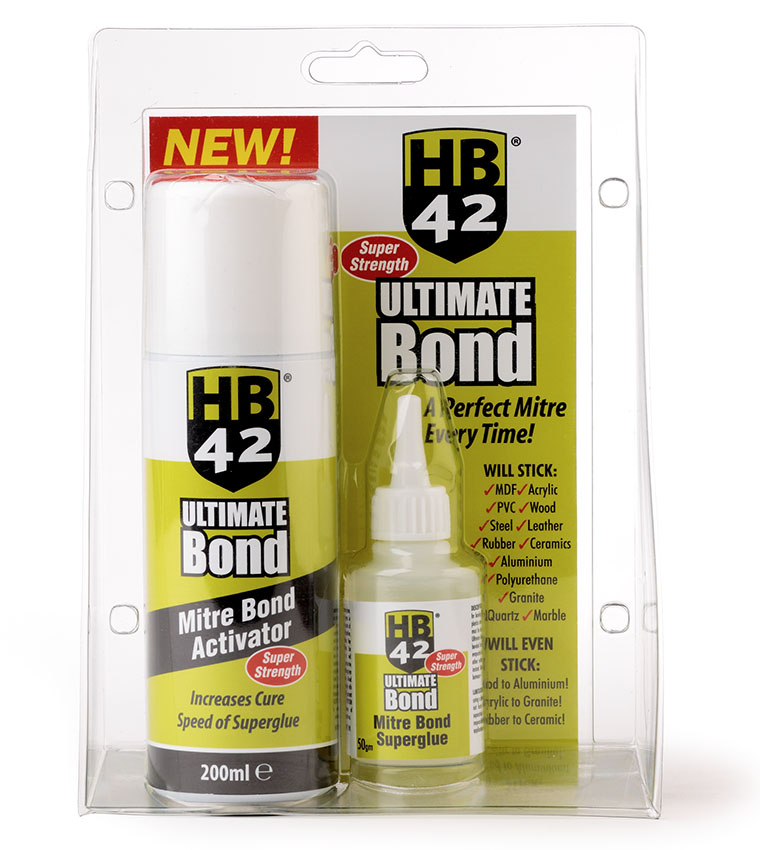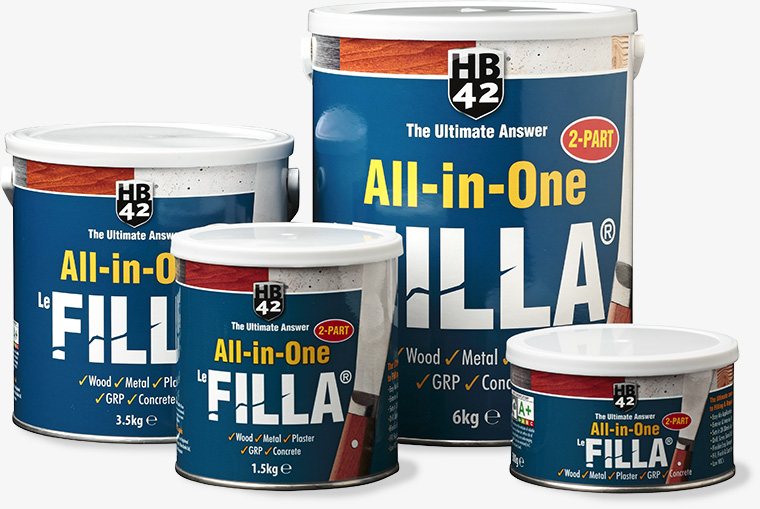 HB42 'All-in-One' Le Filla
A rapid hardening polyester filler paste for the filling and repairing of holes and surface imperfections in a wide range of materials – Wood, Metal, Plaster, GRP, Concrete and more.
HB42 Ultimate Solvent
'All-In-One'… Cleans & Removes. Safely removing sealants and adhesives and other stubborn deposits – fast acting on dirt, chewing gum, tar, wax, adhesive labels and even 'splashes of cement'.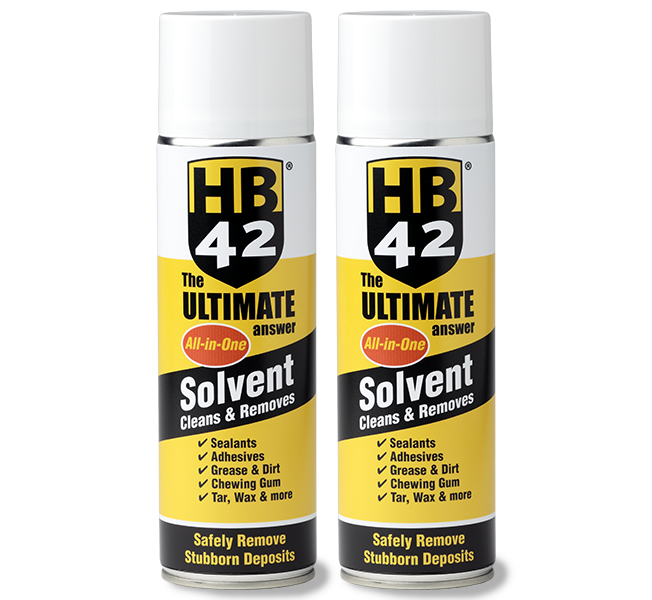 "…rapidly become a firm favourite with our commercial customers through its versatility, excellent strength and its very competitive pricing – a must have item for every toolbox."
Les Banks, Operations Manager, Nu-Line Builders Merchants | HB42 Sealant & ADHESIVE

HB42 is a registered Trade Mark. A Premium Range of 'Professional Trade' Products. Privately owned and distributed by Hilton Banks Limited with central offices and warehousing in Middlesex, UK.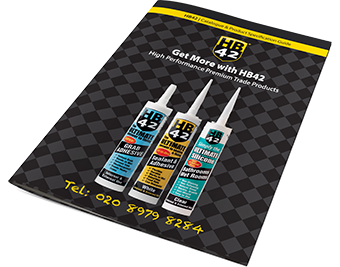 Sign-up
for the latest HB42 Offers, News & Trade Show Info

HB42 is an Approved
BMF Member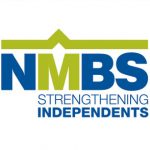 HB42 is an Approved
NMBS Member