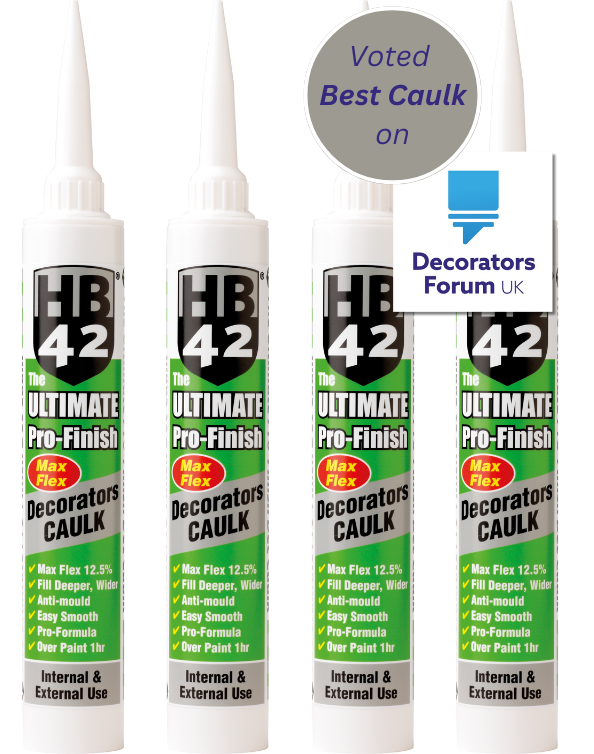 HB42 Ultimate Pro-Finish Dec Caulk

The Ultimate Decorators Caulk 380ml has over double the flexibility of leading caulk brands at 12.5%, making it more resistant to movement and longer-lasting. Fill deeper, wider and overpaint in 1 hour!
HB42 Ultimate Decorators Caulk fills deeper and wider than most  other caulks – designed for a professional finish. HB42 Pro-finish Caulk is an easily applied, white, solvent-free, acrylic sealant for external & internal use. It forms a a durable, flexible seal and contains a fungicide to discourage mould growth. It can be overpainted within 1 hour depending on temperature and humidity. HB42 Ultimate Pro-Finish Decorators Caulk is made to the highest specification and will withstand joint movement capability of up to 12.5% and can be used in joints up to 25mm wide and 20mm deep. Manufactured to EN ISO1 1600 F 12.5P, BS EN 15651, F-EXT-INT. For sealing cracks and gaps. Can be used as an adhesive for polystyrene. Not suitable on PE, PP, Teflon and bituminous surfaces. This product should not be used below ground level.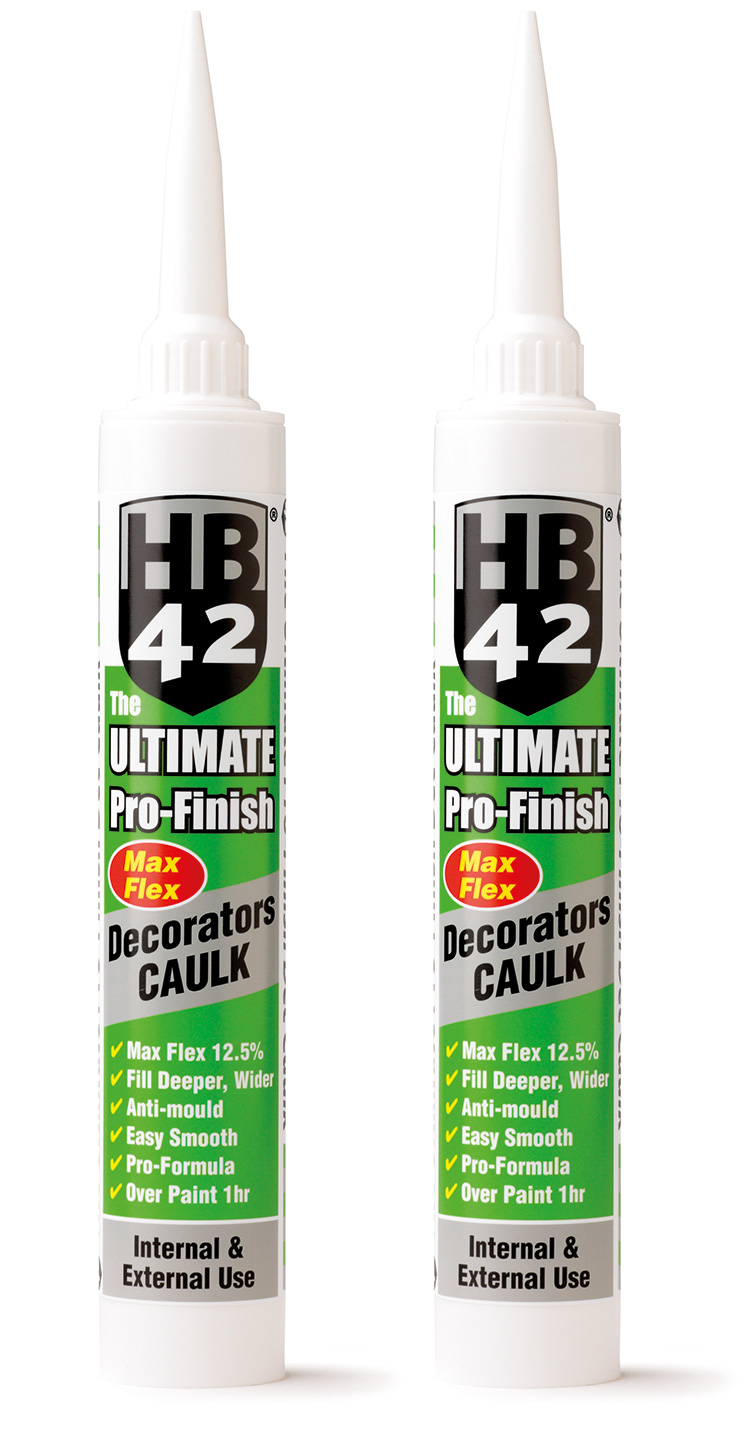 Maximum Flexibility 12.5%
Interior and Exterior Use
Fills Deep and Wide
ISO-11600-F-12.5
F-EXT-INT
Overpaint in 1 hour
Anti-Mould
APPLICATIONS:
Sealing around:
Window frames
Architraves
Cornices
PVC profile trim & Caldding
Plasterboard Joints
Sealing Cracks & Gaps:
Plaster
Brickwork & Stone
Concrete
Skirting Board & Walls
…fills deeper and wider – maximum flexibility 12.5%!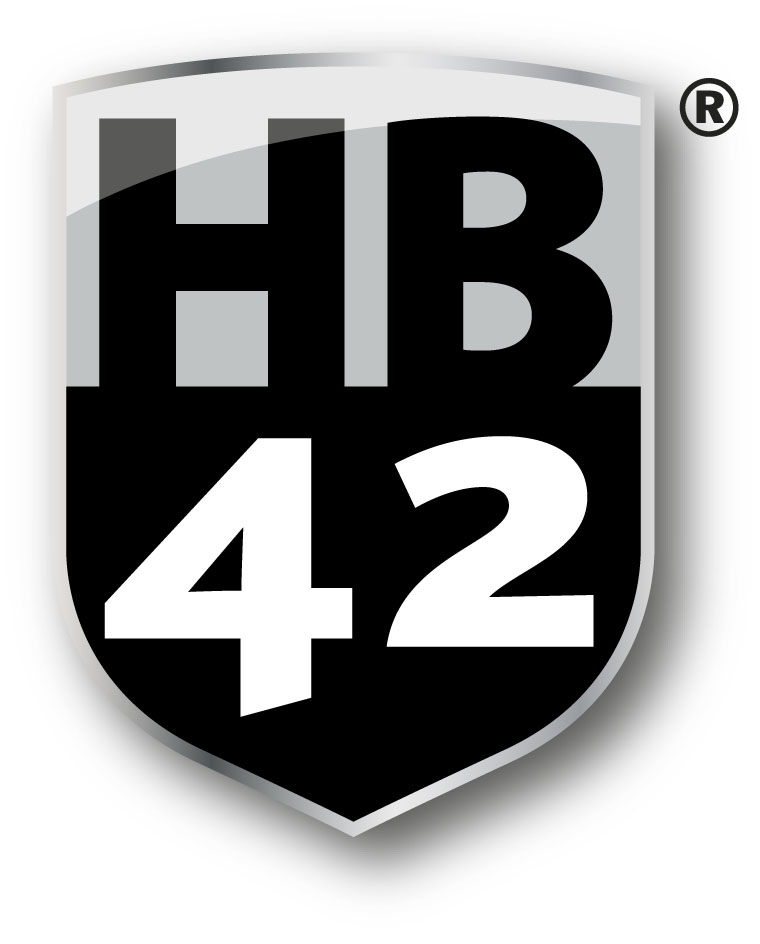 Get More With HB42
Premium Trade Products
Find your nearest stockist 
HB42 is a registered Trade Mark. A Premium Range of 'Professional Trade' Products. Privately owned and distributed by Hilton Banks Limited with central offices and warehousing in Middlesex, UK.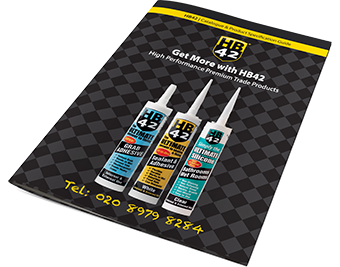 HB42 is an Approved
BMF Member