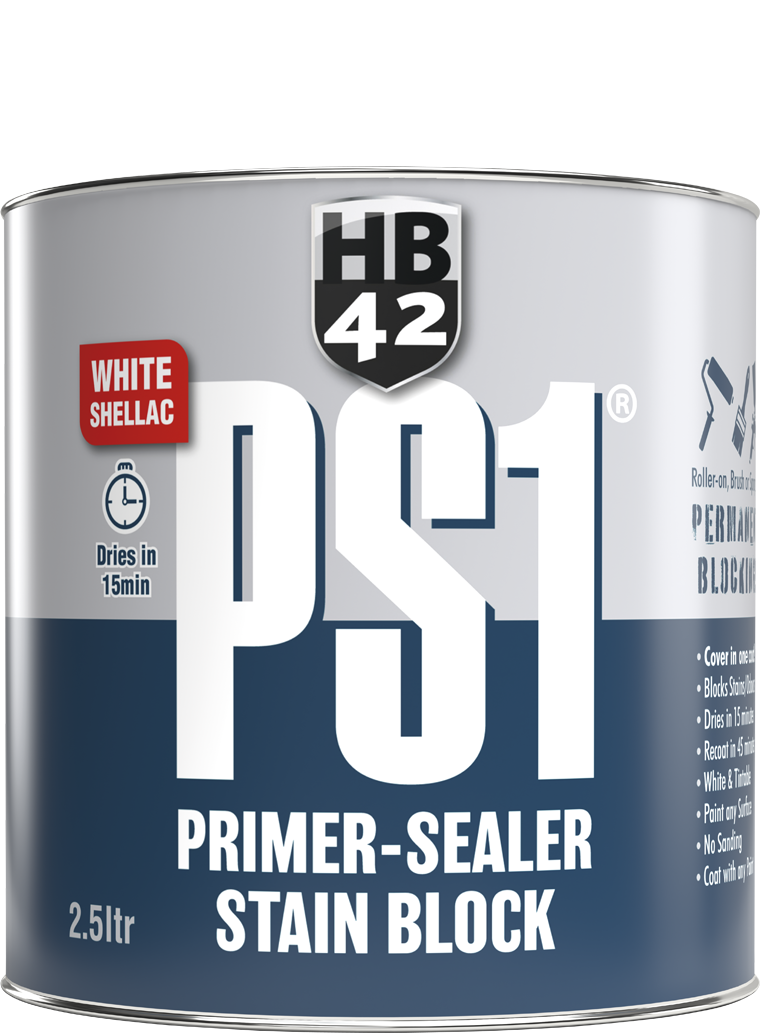 HB42 PS1 Primer-Sealer Stain Block
A premium white shellac primer-sealer,  HB42 PS1 Primer-Sealer Stain Block for high performance permanent stain blocking. The Ultimate Stain Blocker in one coat!
HB42 PS1 is suitable for interior surfaces and to spot exterior surfaces. Providing a rapid matt finish that covers stains in one coat! Ideal for use on all interior woodwork, plaster, glossy and hard to paint surfaces such as tiles, varnish, or gloss paints. Block odours including mould, smoke and nicotine. Seals in stains from grease, water, smoke, wood knotting and sap residue, crayon, ink, lipstick, rust and more. Can also be used to seal porous surfaces so topcoat paints have better coverage.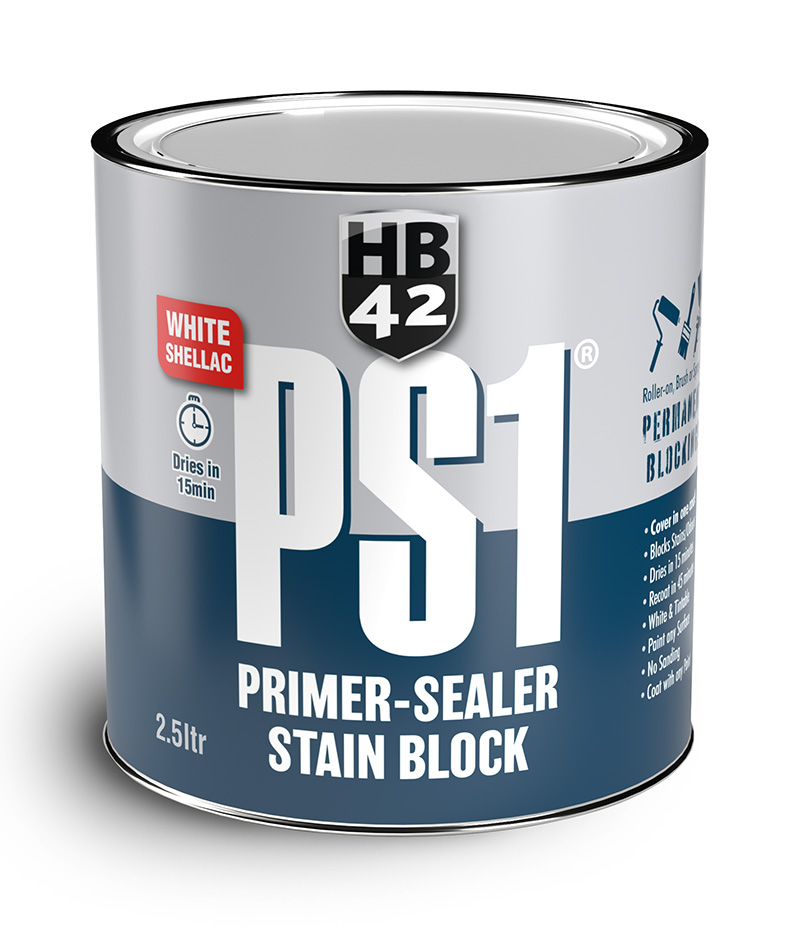 Available in 500ml, 1ltr, 2.5ltr & 5ltr tins

HB42 PS1 Key Technical Specifications:
Cover in one coat!
Blocks Stains/Odours
Dries in 15 minutes
Recoat in 45 minutes
White and tintable
Paint any surface
No sanding required
Coat with any paint
Suitable for water-based and oil paints. Rapid matt finish for woodwork and plaster. Use for interior and spot exterior.
"Cover in one coat, dries in just 15 minutes and recoat in 45 minutes …HB42 PS1 Premium White Shellac"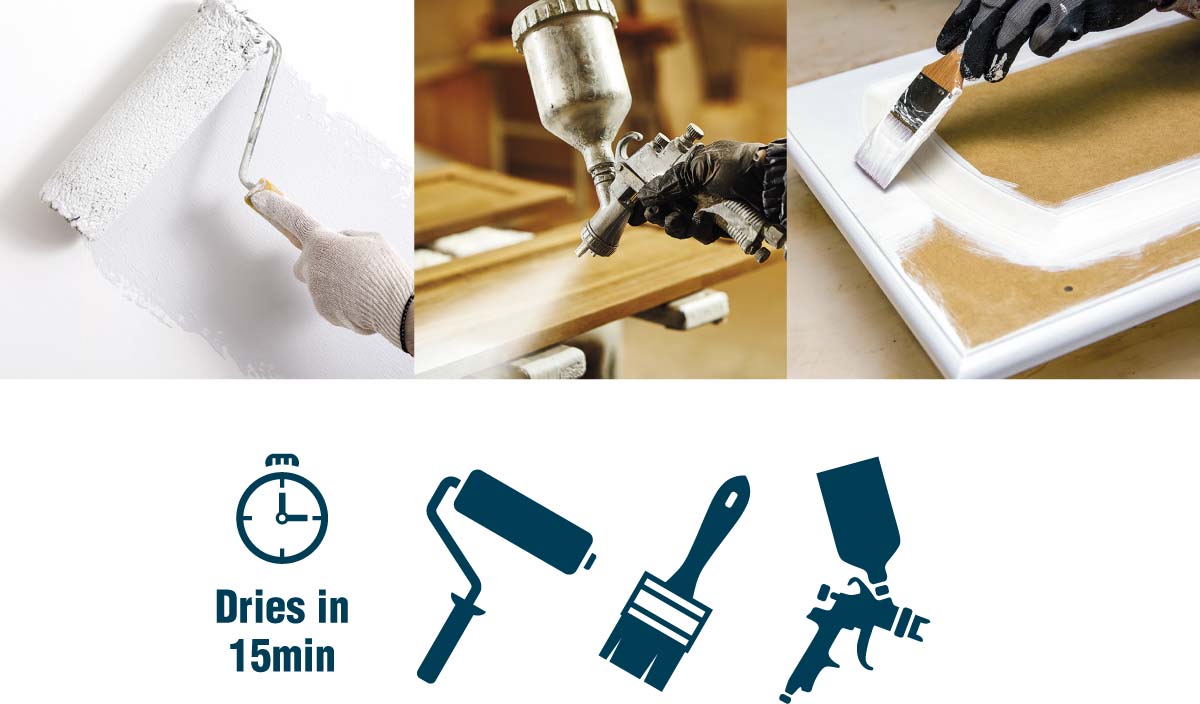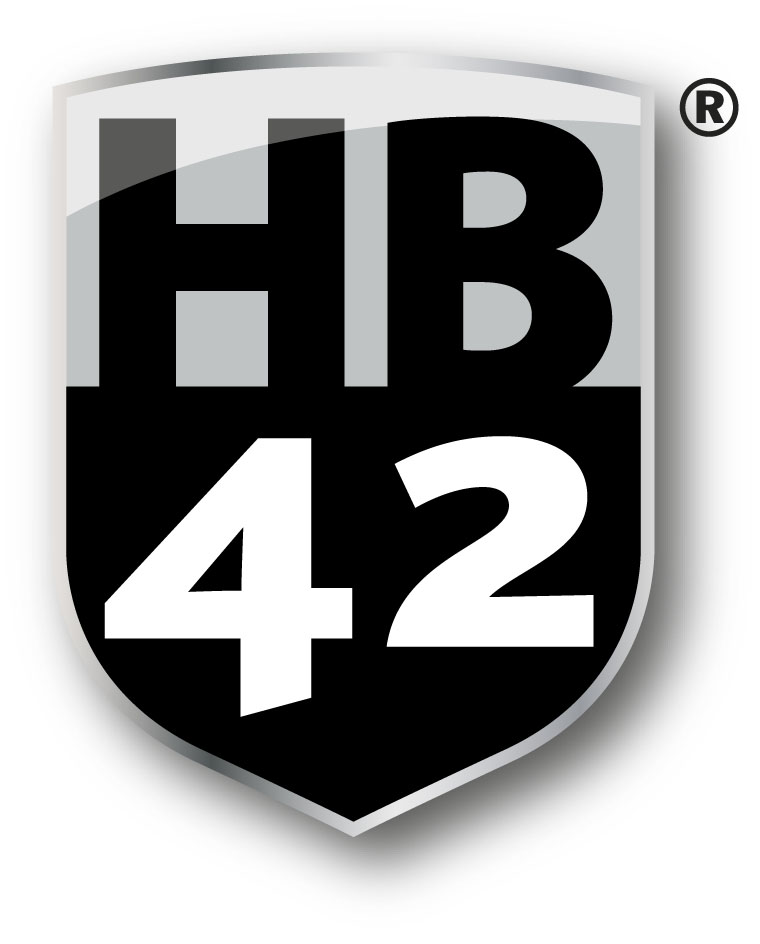 Get More with HB42
Premium Trade Products

Find your nearest stockist 
HB42 is a registered Trade Mark. A Premium Range of 'Professional Trade' Products. Privately owned and distributed by Hilton Banks Limited with central offices and warehousing in Middlesex, UK.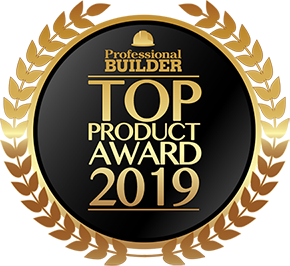 HB42 wins the Professional Builder 'Top Product' Award 2019 for our New 'Eco-Foils'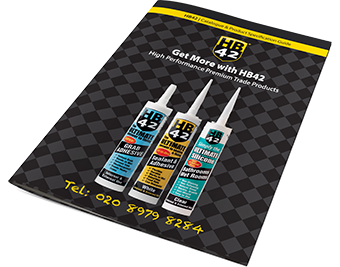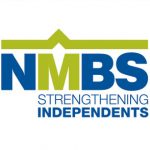 HB42 is an Approved
NMBS Member