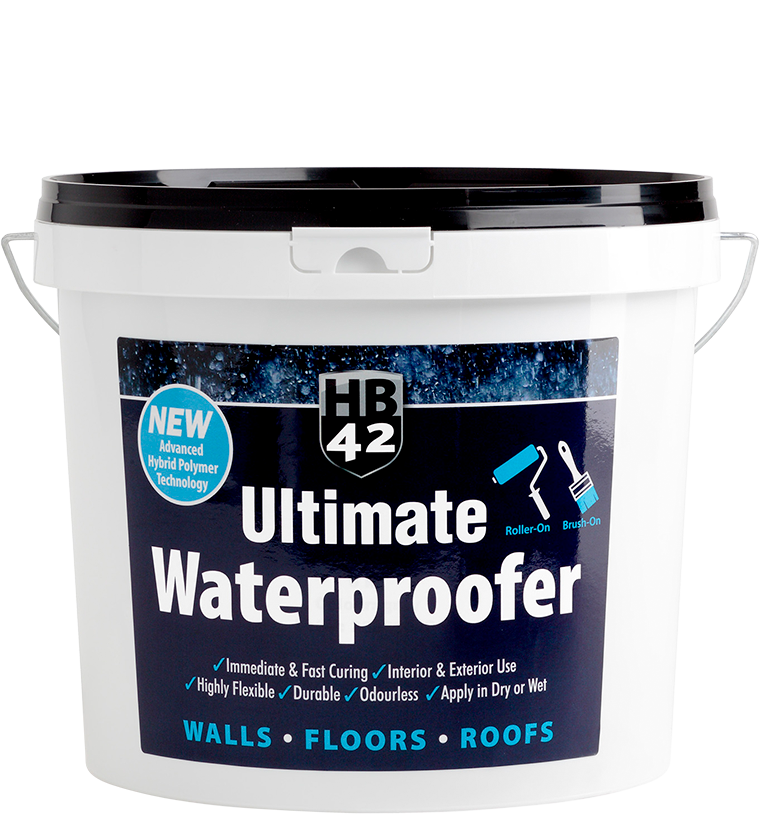 HB42 Ultimate Waterproofer
Using MS Hybrid Polymer technology,  HB42 Ultimate Waterproofer creates the perfect waterproof membrane that is highly elastic, self-levelling, non-brittle, and has gap filling properties suitable for all kinds of waterproofing repairs inside and out.
Apply HB42 Ultimate Waterproofer straight from the tub with a brush, trowel, or squeegee – there is no need for mixing. It's ready to use, easily applied, fast curing and immediately waterproof.  It can also be applied in dry or damp conditions and on damp surfaces too, making it ideal for repairs where leaks or seals have ruptured.
It is ideal for repairs to roofs, around chimneys, roof domes and gutter sealing and can also be applied to prevent the rotting of wood and corrosion of metals. HB42 Ultimate Waterproofer can be used in tanking applications, it can seal floors, fixings, plasterboard, wood and walls and even shower trays too. Not only that, it can be used as a tile adhesive, can seal concrete foundations, balconies and can be used on stone, metal and polystyrene foam.
The Waterproofer is extremely user friendly: it is odourless, has low emissions and features an anti-slip membrane. Durable and UV resistant, it contains no silicone, isocyanates or bitumen and is Phthalate free.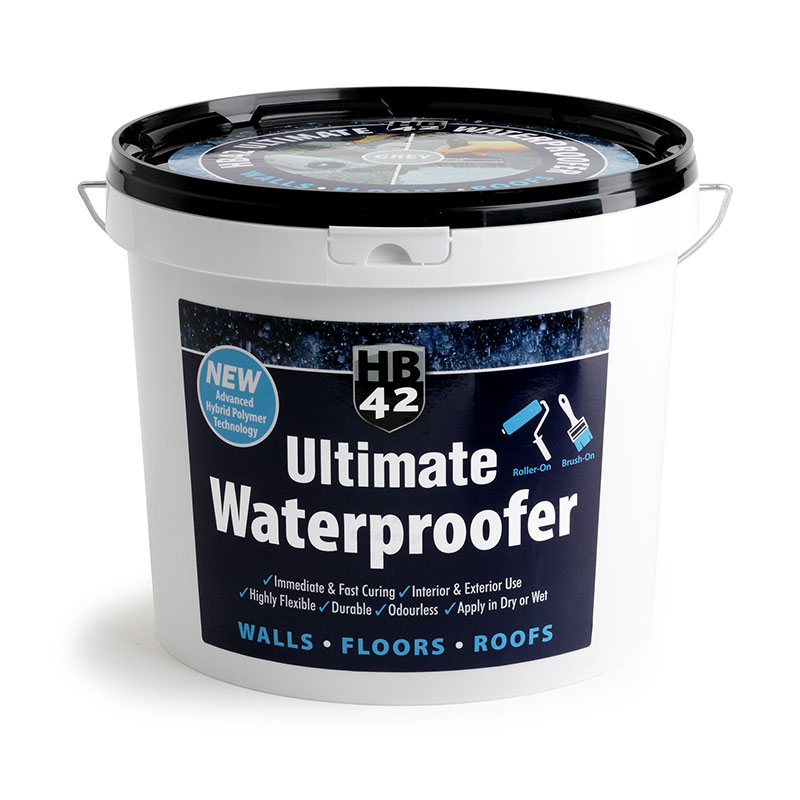 Available in Black & Grey 6kg tubs
HB42 Waterproofer can be used for:
Repairs to roofs, around chimneys, roof domes, gutter sealing
Prevention of rotting of wood & corrosion of metals
Tanking applications for floors, walls, shower trays
Sealing walls, fixings, floors
Can seal plaster, wood, plaster board
Can be left as rubber finish or be painted on, plastered or tiled over
Can be used as a tile adhesive
Sealing concrete foundations, balconies
Use on stone, metal, polystyrene foam asphalt EPDM (always test on bitumen & EPDM)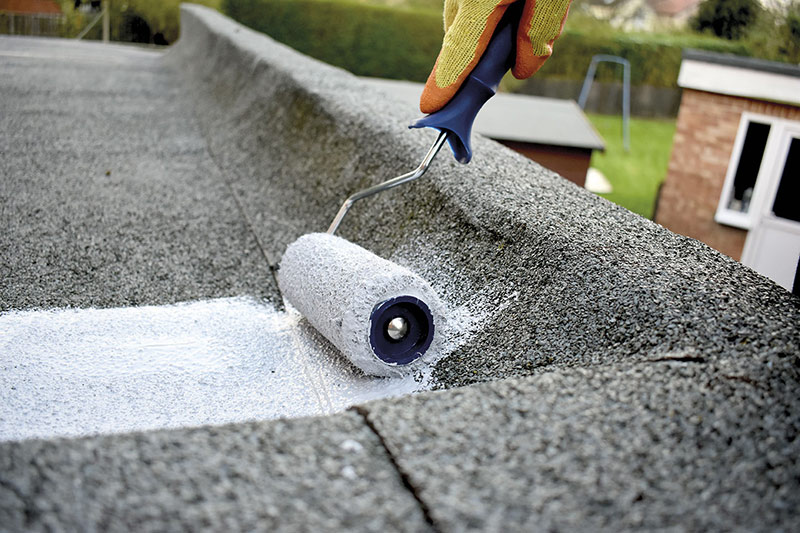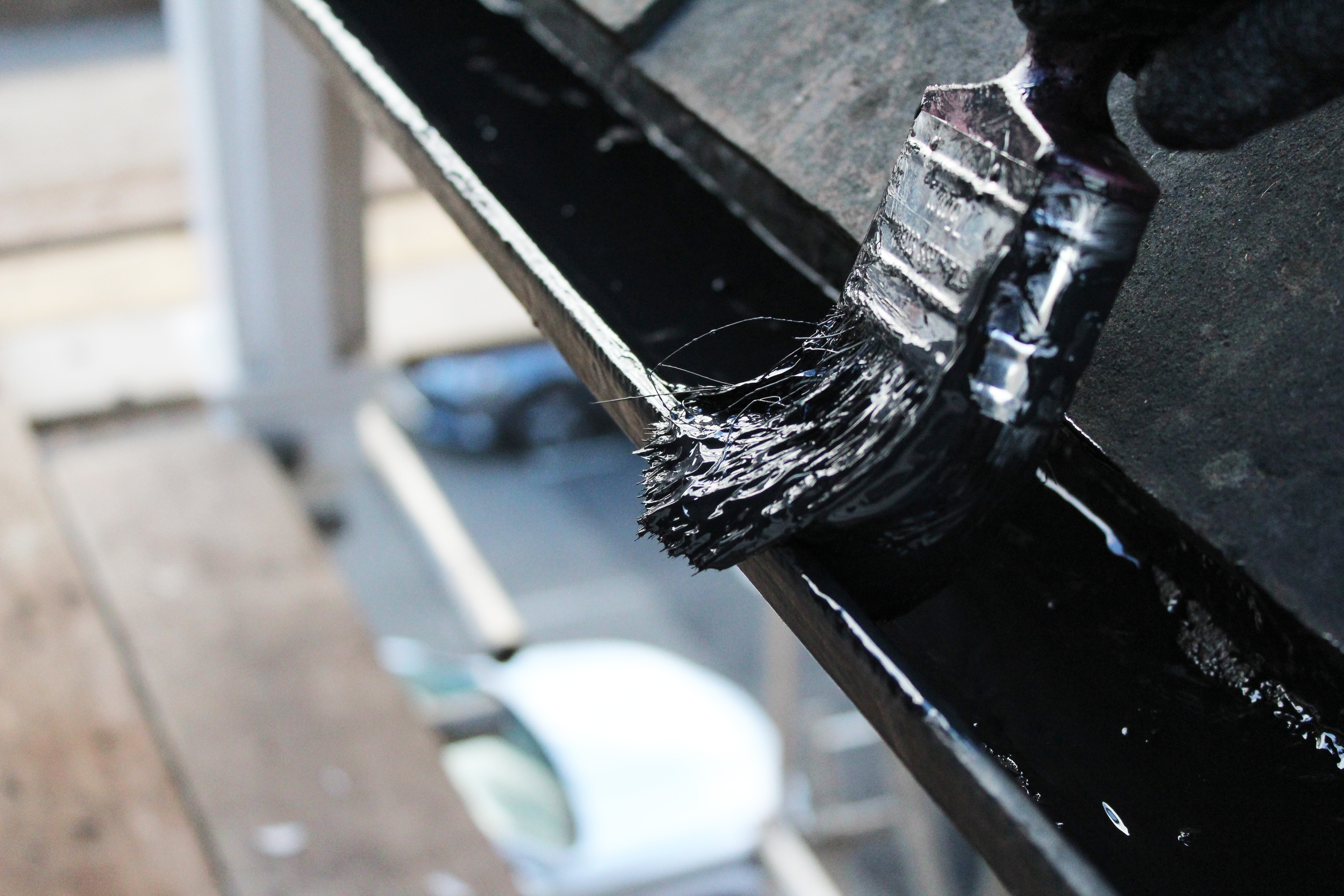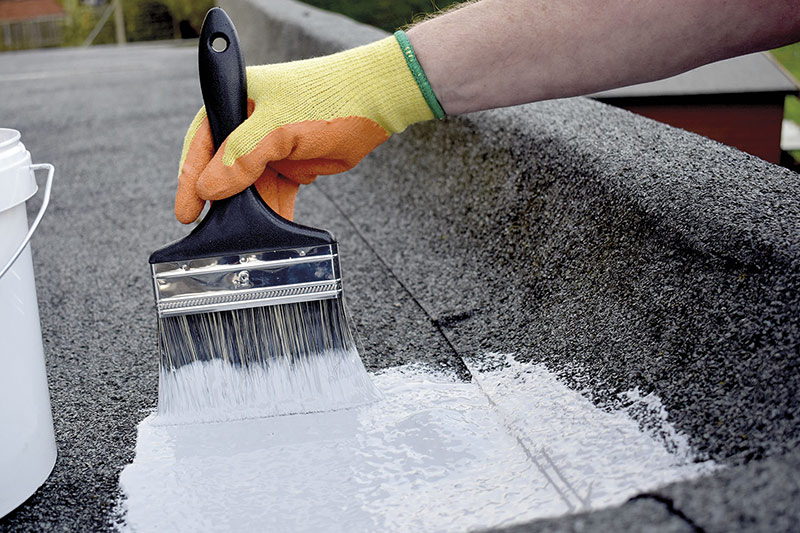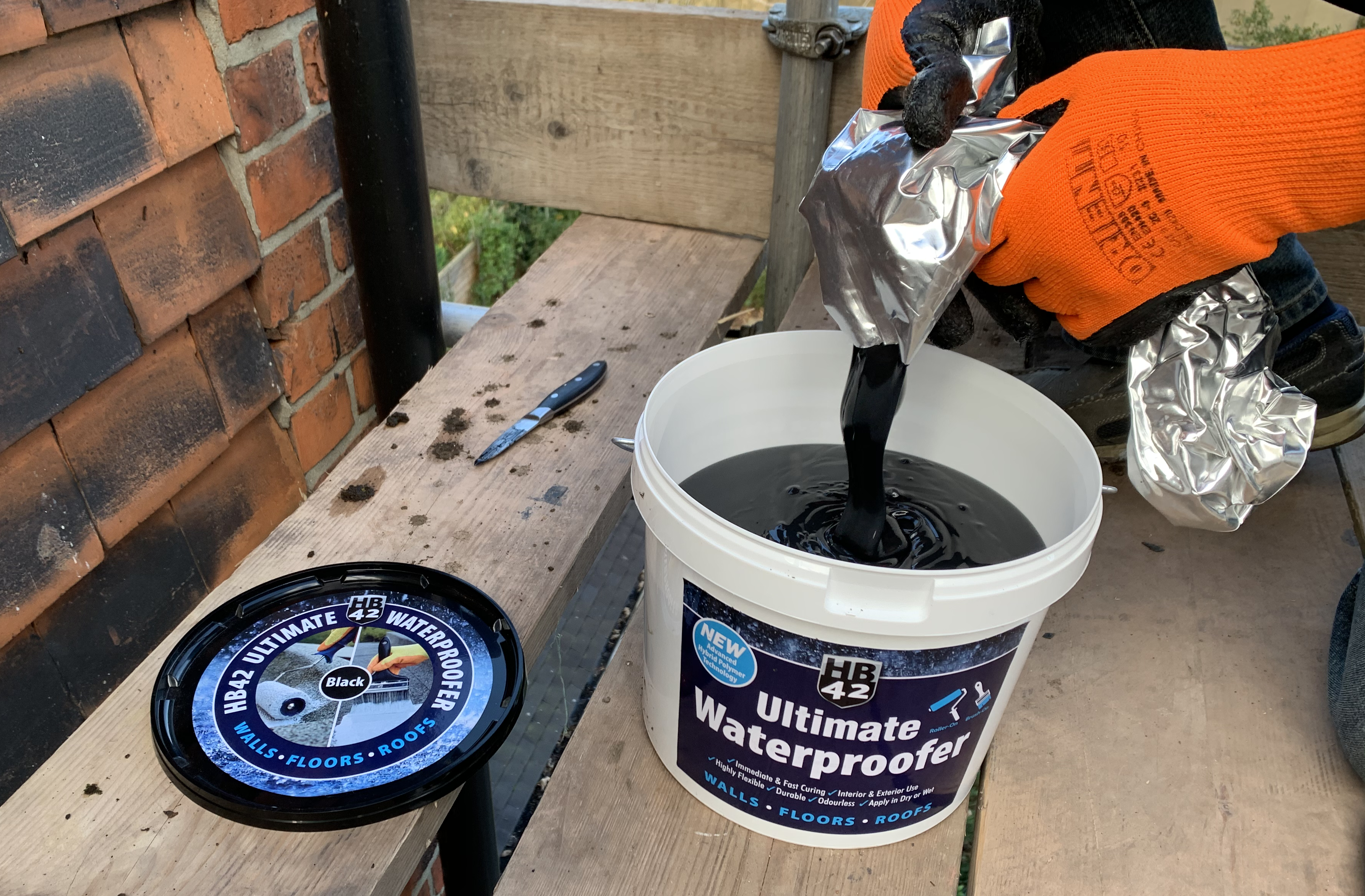 Easy brush or roll on …even in the damp!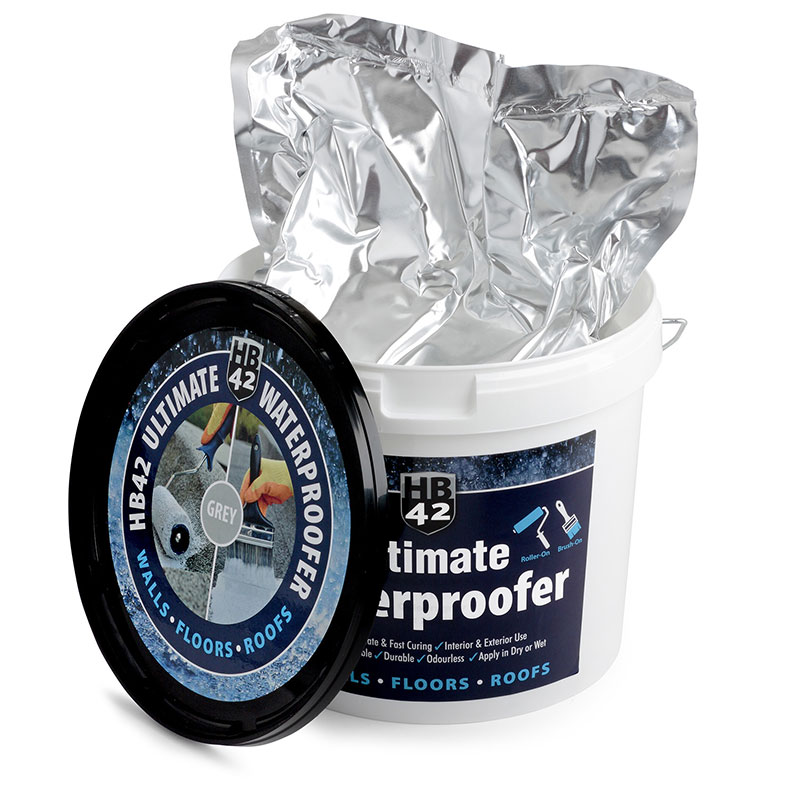 Sachet sealed for optimum performance

HB42 Ultimate Waterproofer:
Sachet sealed for longer shelf-life & optimum performance
Immediate Waterproof membrane
Highly elastic, self-levelling, non-brittle, gap filling properties
For both Internal & External use
Odourless & very low emissions
Anti-slip membrane
Durable, UV & weather resistant
Ready & Easy to use with brush or roller
Fast curing
Can be used in dry or damp conditions
No silicone/isocyanates/bitumen & Phthalate free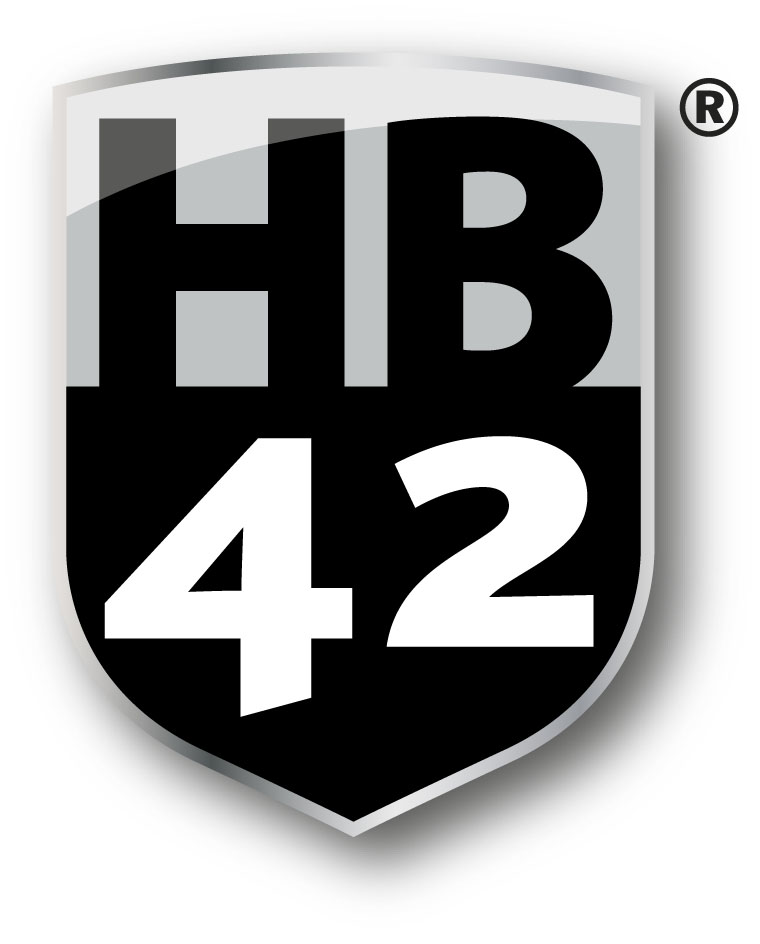 Get More with HB42
Premium Trade Products

Find your nearest stockist 
HB42 is a registered Trade Mark. A Premium Range of 'Professional Trade' Products. Privately owned and distributed by Hilton Banks Limited with central offices and warehousing in Middlesex, UK.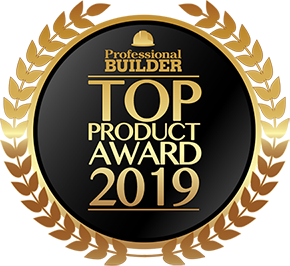 HB42 wins the Professional Builder 'Top Product' Award 2019 for our New 'Eco-Foils'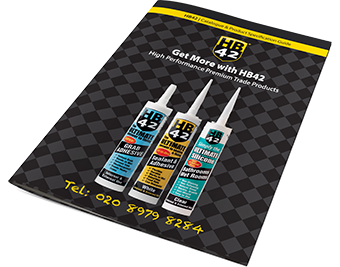 HB42 is an Approved
BMF Member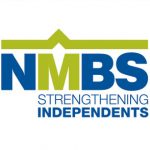 HB42 is an Approved
NMBS Member