Gutter Repair in 3 easy steps
…using HB42 Ultimate Sealant & Adhesive
A friend of mine had 2 problems with his guttering: A Stop End kept falling off and a join was leaking. Previous attempts to seal the join with standard silicone sealant had been unsuccessful, and he had jammed 2 pieces of plastic in the support bracket to secure the Stop End which looked visually poor. It was time to give HB42 a go.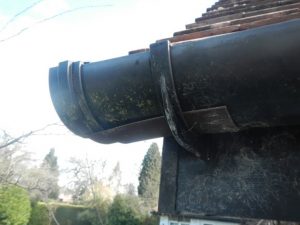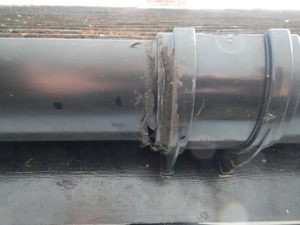 Step 1: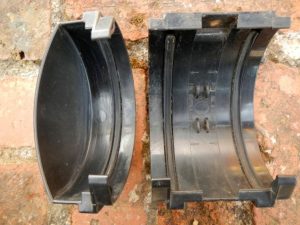 Clean the components ready for assembly.
Step 2: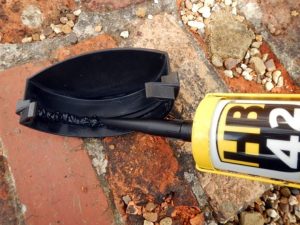 Apply the HB42 Sealant & Adhesive (Black) using a pulling motion to ensure a thick bead of sealant. Apply it to the centre of the rubber seal and the outer edge.
Step 3: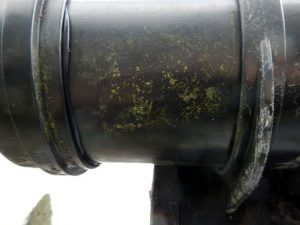 Click the components back into place. Note the bead of sealant squeezed out showing that we have a good contact area.
image
Why HB42?
#1 HB42 Sealant and Adhesive is an ideal product in this situation as guttering is rarely dry and it can be applied in the wet.
#2 Replacing the Stop End and Join would be the best solution. However, this assumes that you can identify the guttering manufacturer, it is still available and hasn't been changed. Also the use of HB42 Sealant and Adhesive is a low cost solution.
#3 The HB42 will form a strong bond preventing the stop end falling off. Also it will provide a good seal in the join. This will restrict movement from expansion and contraction which in this situation – one straight run with no corners – will not be a problem. However, if the guttering does go round a corner, especially if at both ends of the run, expansion and contraction could be a problem and needs to be considered.
Find your nearest stockist 
HB42 is a registered Trade Mark. A Premium Range of 'Professional Trade' Products. Privately owned and distributed by Hilton Banks Limited with central offices and warehousing in Middlesex, UK.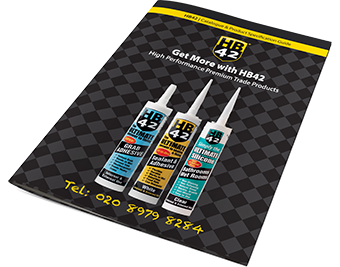 Sign-up
for the latest HB42 Offers, News & Trade Show Info

HB42 is an Approved
BMF Member