uPVC window repair with HB42

A crack between the windowsill and the window of a house conversion project has allowed water to penetrate and a small repair to the MDF windowsill needs to be carried out.
After making sure the windowsill was dry, the crack has been filled with HB42 Sealant and Adhesive then smoothed with a finger smeared in washing up liquid. The windowsill is now ready for painting as required. HB42 Sealant and Adhesive will form a good flexible seal and can be over painted with acrylic paint.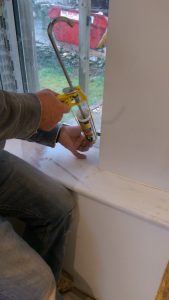 Find your nearest stockist 
HB42 is a registered Trade Mark. A Premium Range of 'Professional Trade' Products. Privately owned and distributed by Hilton Banks Limited with central offices and warehousing in Middlesex, UK.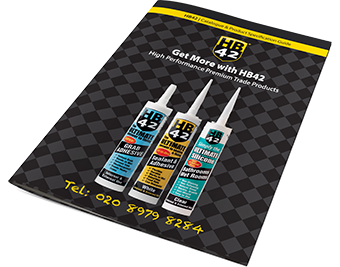 Sign-up
for the latest HB42 Offers, News & Trade Show Info

HB42 is an Approved
BMF Member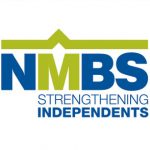 HB42 is an Approved
NMBS Member