Failed wall fixing repaired with Le Filla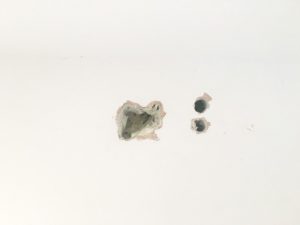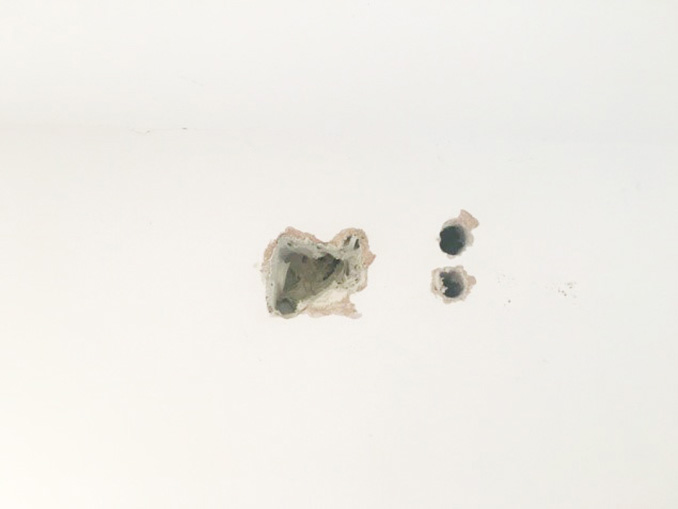 A curtain pole bracket had come away from a plasterboard wall damaging the surrounding plasterboard so that the usual plugs could not be used. The curtain was heavy and covered a French Window so received routine stresses as people passed through the door. I needed a strong, reliable filler so I decided to use HB42 Le Filla.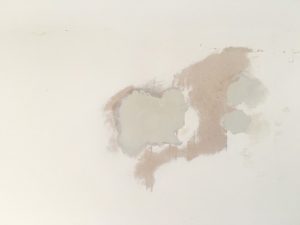 I used 3 separate batches of Le Filla mix to repair this hole. First batch I pushed all round the hole as far behind the plasterboard as I could and back to the wall about 20cm behind. The second batch filled the hole and, after curing, the third batch filled the little shrinkage to give me a surface I could sand down flush with the rest of the wall.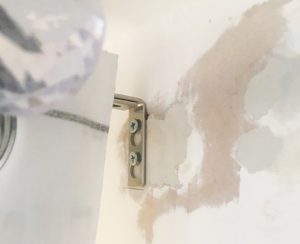 Curtain bracket screwed directly into the cured Le Filla. This is in place 4 months later with no signs of movement or cracking.
Tip
#1 Le Filla is a dense product and a pilot hole just slightly smaller diameter than the screw must be drilled to allow the screw to be fully tightened. If the pilot hole is too small the screw will jam before becoming tight and if force is applied surface chipping can occur and in extreme cases the screw may shear. I recommend experimenting to determine the correct pilot hole diameter to suit the screw type and size you are using.
#2  This repair was to plasterboard, fixed to a solid wall using plasterboard adhesive commonly referred to as "dot and dab". If the situation was a stud partition (plasterboard onto a timber frame) I would have carried out a standard plasterboard repair.
Find your nearest stockist 
HB42 is a registered Trade Mark. A Premium Range of 'Professional Trade' Products. Privately owned and distributed by Hilton Banks Limited with central offices and warehousing in Middlesex, UK.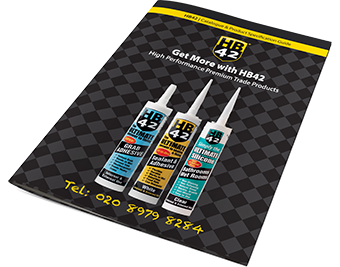 Sign-up
for the latest HB42 Offers, News & Trade Show Info

HB42 is an Approved
BMF Member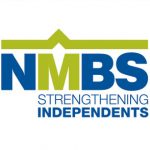 HB42 is an Approved
NMBS Member