Hilton Banks moves to cut single use plastics
Hilton Banks has launched its best selling HB42 All-in-One Sealant and Adhesive in 400ml Eco-Foils, removing the environmental problem of disposing of the single use plastic cartridge, normally associated with these type of products.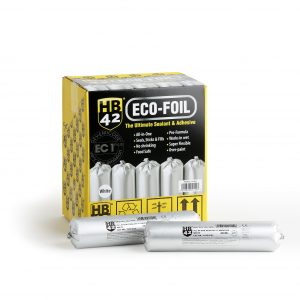 The new HB42 All-in-One 400ml Eco-Foils produce 95% less waste than the single use tubes and users get 38% more sealant than in the 290ml plastic tube. HB42 All-in-One seals, sticks and fills, is flexible up to 230%, can be over-painted and works in the wet. It is low in VOCs and bonds to almost anything; it is also food safe, fully curing in 24 hours.
It is estimated that over 2 million single use plastic cartridges are put into landfill every week in the UK, an unsustainable figure, especially when plastics can take up to 500 years to fully decompose.
"We are acting in a bid to tackle the pressing environmental problem of disposing of the single use plastic cartridge," explains Scarlet McAleese-Banks, Marketing Director for Hilton Banks.
"The Eco-Foils are very durable and foil guns are easy-to-use and keep extremely clean throughout their use. They also take a plastic sealant cartridge so can be used with every type of sealant if required. At the end of their life, the waste left over from foils is tiny compared to the plastic tubes and the foils are much easier to dispose of."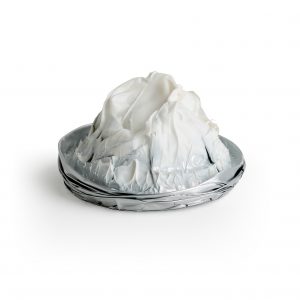 The HB42 range is stocked nationwide and for a limited time, for every case of 12 foils purchased, a foil sealant gun will be available for merchants to giveaway to customers.