HB42® has welcomed Gary Weston as its New Area Sales Manager for the North & Midlands.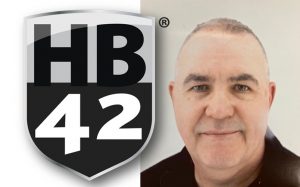 HB42 is a professional sealant brand made by Hilton Banks Ltd, based in Middlesex. Weston joined Hilton Banks Ltd in March 2019 and will be looking after HB42 sales across the region.
In his role, he will be working with builders, decorators, plumbing and roofing merchants to increase awareness of the high-performance sealant range through regular visits to stores and head offices.
The appointment comes at a positive and exciting time for the HB42 brand: HB42 has seen substantial growth in the last year in part due to product development and its recent membership to the BMF and the National Merchants Buying society, with plans for further rapid growth this year.
Weston has 30 years of sales experience in the adhesives sector and will be based in Birmingham.