HB42 Golf Day 2022
You have been invited to the annual HB42 Charity Golf Day
Charity partner: Mates In Mind
Location: Effingham Golf Club, Guildford Rd, Effingham, Leatherhead KT24 5PZ
When: 15th July 2022 – 8am-4pm
What is included: 18 Hole Competition, Breakfast, 2 course meal, Course competitions, Prize Giving, Goody bags
Price: £130 (excl. VAT)
Further Information
First tee time: 9am
8 x 4-person teams – randomly selected
Play as a team
Best 3 stableford scores on each hole count
Total team number of points wins
Pink ball – one per team and double points
About Mates In Mind
Mates in Mind was established by the Health in Construction Leadership Group (HCLG) with the support of the British Safety Council in September 2016. Mates in Mind is a registered charity operating in the UK. The concept of Mates in Mind was launched at the end of January 2017 at the HCLG's 2nd Construction Summit.
Mates in mind aims to provide clear information to employers on available support and guidance on mental health, mental illness and mental wellbeing, and how they can address this within their organisations.
Mates in Mind aims to:
Raise awareness and understanding of mental health and mental ill-health
Help people to understand how, when and where to get support.
Break the silence and stigma through promoting cultures of positive wellbeing throughout the industry.
Mates in Mind has an ambitious goal – to reach 100,000 workers in the first year, and by 2025, we aim to have reached 75% of the construction industry.
Alternatively
Telephone Us: 020 8979 8284
Post: HB42, 74 Oldfield Road, Hampton, Middlesex TW12 2HR

Find your nearest stockist 
HB42 is a registered Trade Mark. A Premium Range of 'Professional Trade' Products. Privately owned and distributed by Hilton Banks Limited with central offices and warehousing in Middlesex, UK.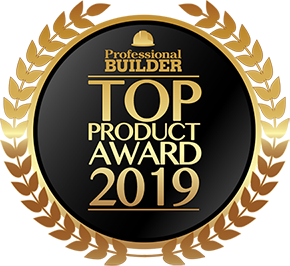 HB42 wins the Professional Builder 'Top Product' Award 2019 for our New 'Eco-Foils'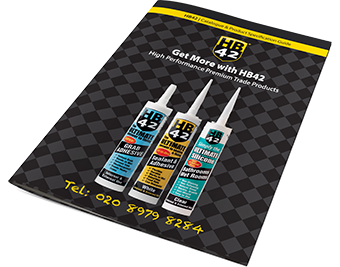 Sign-up
for the latest HB42 Offers, News & Trade Show Info

HB42 is an Approved
BMF Member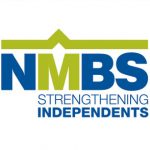 HB42 is an Approved
NMBS Member