Professional Builder Live, Alexandra Palace, 31st January – 1st of February 2018
We had a fantastic time showcasing the HB42 Range at Professional Builder Live earlier this month! We were thrilled to introduce so many of you to the HB42 Sealant Range and get you testing some of the products.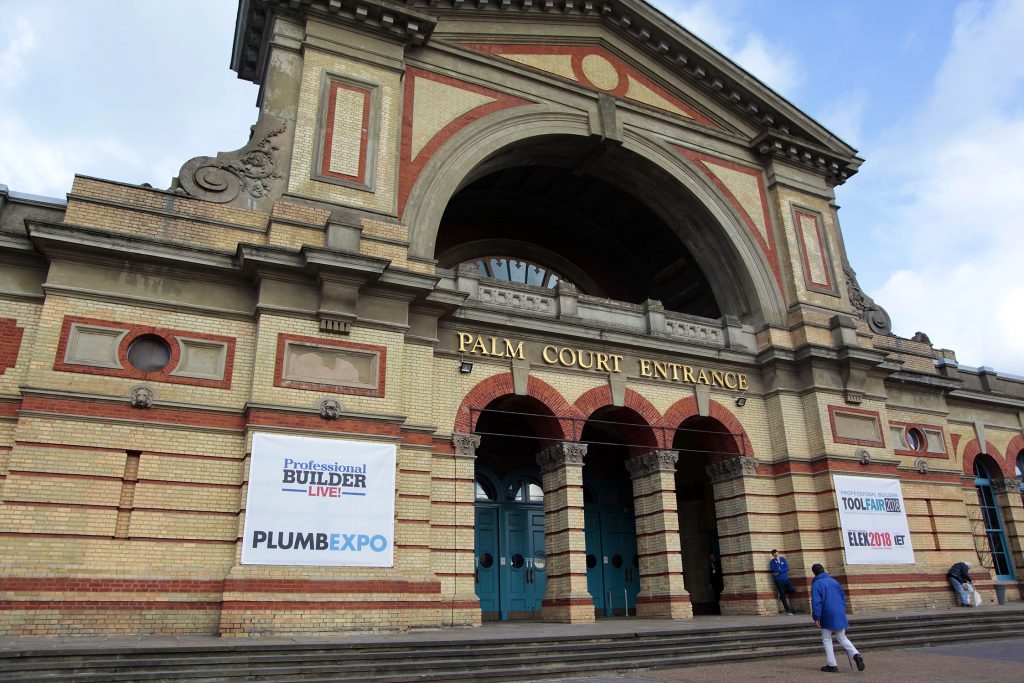 Whether you were an electrician, builder, carpenter or plumber, we were pleased to offer technical support and talk through your various challenges when it comes to sealing, fixing and filling!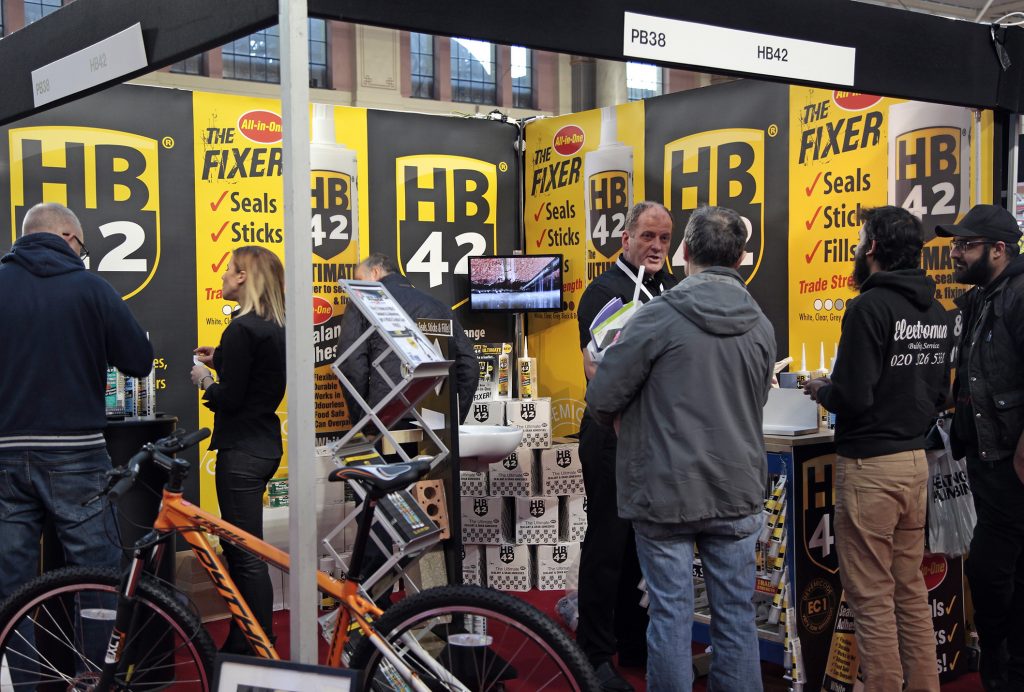 Demos
Product demonstrations included a demo of the Sealant & Adhesive and Simply the Ultimate Silicone. Visitors were encouraged to seal a sample of skirting board to demonstrate how easy it is to apply. We also demonstrated the extreme strength and instant-grab capability of the Grab Adhesive with a brick-to-brick test.
Jamie Knight wowed the visitors
We have to say a big thank you to Jamie Knight, Professional Football Freestyler who performed on behalf of HB42 and entertained visitors with his skills. It was great to see some tradesmen testing their own freestyle skills too!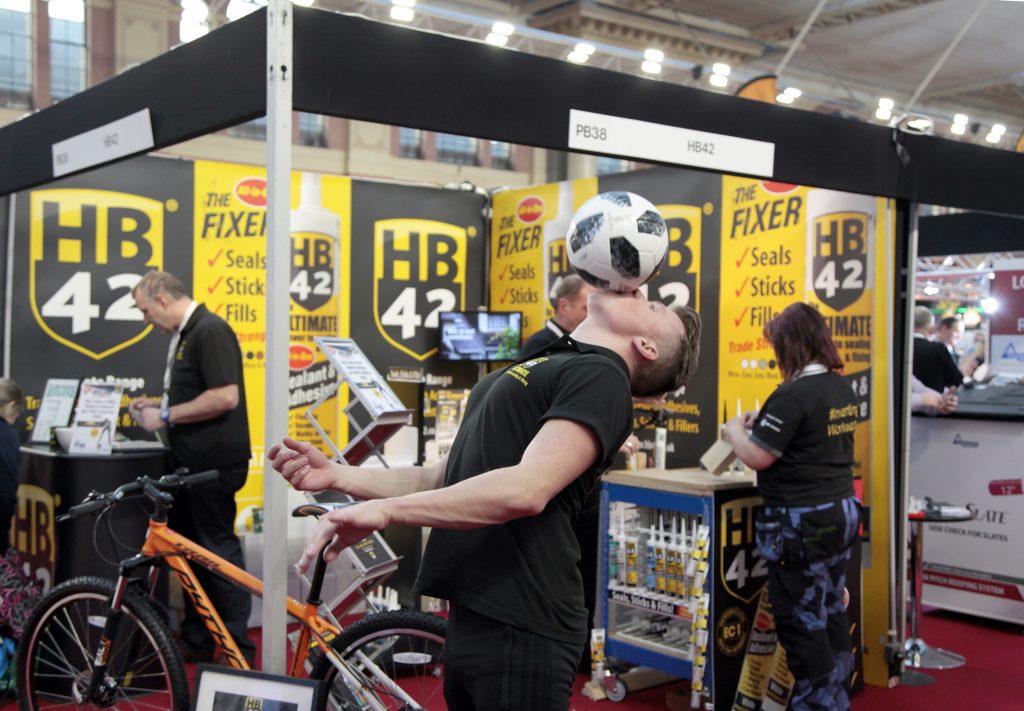 Great offers
Exclusive to the show, visitors received a free HB42 Cradle Gun with every purchase of  3 Tubes, and buyers were automatically entered into the prize draw to win a Python Mountain Bike. There were many entrants but there could only be one winner: Tony Wakeling of Chelmsford. Congratulations Tony! We hope to see a photo of you and your new wheels soon!
Until next year!