uPVC window repair with HB42

A crack between the windowsill and the window of a house conversion project I am working on, has allowed water to penetrate and I needed to carry out a small repair to the MDF windowsill.
After making sure the windowsill was dry, I filled the crack with HB42 Sealant and Adhesive then smoothed it with a finger smeared in washing up liquid. The windowsill is now ready for painting as required. HB42 Sealant and Adhesive will form a good flexible seal and can be over painted with acrylic paint.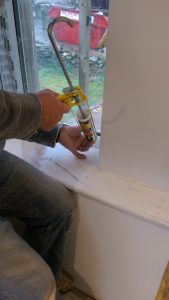 "…if you have any questions on this job and any others, please email me askpete@hb42.co.uk …till next month!"
Pete
HB42 is a registered Trade Mark. A Premium Range of 'Professional Trade' Products. Privately owned and distributed by Hilton Banks Limited with central offices and warehousing in Middlesex, UK.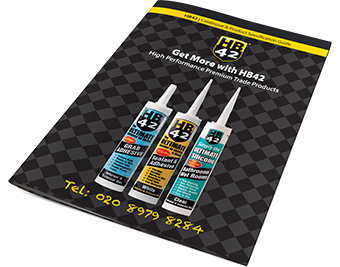 Sign-up
for the latest HB42 Offers, News & Trade Show Info

HB42 is an Approved
BMF Member